What is
Whatever You Want Wednesday??
Exactly what it says!!
A Blog Hop hosted by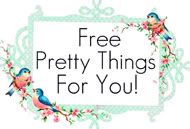 Link up Whatever you want to share with us!
Link any  Crafts, DIY projects, Your Etsy Store, Web store, Blog, Recipes,Giveaways
anything you Made or Own!
Enjoy!!!
Want more from the Bauer's? Don't miss a Deal or Giveaway by Subscribing to my feed by clicking here!